Stone's Motorcycle Company
89 Main St - Route 20
Northboro, Massachusetts 01532
Centrally Located in New England
Hello & Welcome To Stone's
Building Custom Motorcycles East Coast Style For 30+ Years!!!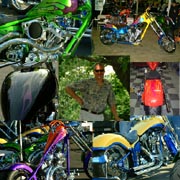 Shop Owner and Award Winning Custom Motorcycle Designer/Builder
Specializing in Hand-Crafted, One-of-a-Kind, Ground Up Customs
30+ Years in the Business
Trained Under World Renown Master Metal Worker/Fabricator - Fay Butler (www.faybutler.com)
(Just Like West Coast Chopper's Jesse James - Another Fay Butler Graduate!)
Steve Can Turn The Bike of Your Dreams Into Reality Like No Other Builder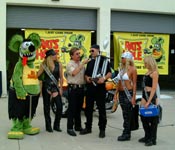 Steve Accepting His 1st Place Award!!!
2003 Biketoberfest Rat's Hole Custom Show
Over 1000 Radical Custom Class
SMC Motorcycles Have Won Numerous National and Regional Awards
1st Place!!! Rat's Hole Custom Show Biketoberfest 2003
Over 1000 Radical Class!!!
Best Builder - Marcus Dairy Spring 2003
31st Annual Rat's Hole Custom Ride-In Show 2003
Rat's Hole Germany Winner!! Featured At 2003 Essen Motor Show!!!
Best of Show - Easy Rider Invitational, Columbus, Ohio
SMC Customs
Have Also Been Featured in Magazines
Such As...
American Iron, Quick Throttle, Hot Bike - In The Wind, Wild Motorcycles (France), August 2003 Hot Rod Bikes, Freeway Magazine (Europe)
and Most Recently... Barnett's Motorcycle Showcase!!!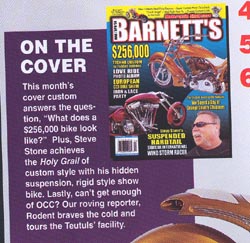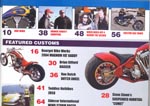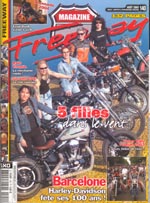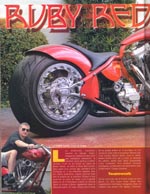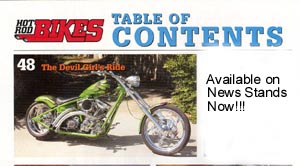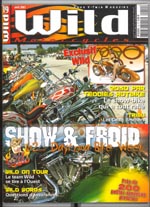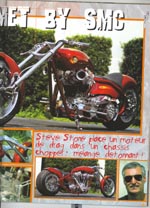 I
f You've Always Wanted a One-of-a-Kind Show Quality Custom Motorcycle That Runs as Good as it Looks
Gas Tank/Fender Fabrication
Engine Work - Stroker/Big Bore Kits
Yes - We Can Customize Your Harley-Davidson or Victory, Too
Massachusetts RMV Motorcycle Safety Inspection Site
We Stand Behind What We Sell - 1 Year Warranty
Here's What One Customer, John Guglielmi, Had to Say...
"One major component in making a decision on such a high ticket item, is the amount of confidence that you have in the people building you the bike, their attitude towards you as a customer and willingness to spend some time with you answering your questions and making sure you get what you wanted. You guys get flying colors on all those points, which was very key to me.
...Some of the nicest guys I have ever dealt with, and each are true experts (or artists) at their particular trade...
Having a bike built at Stones is like gaining membership in an elite, cool club that everyone into hot bikes should get the privilege of participating in at least once in their lifetime."


STORE LOCATION
Central Massachusetts
89 Main Street
Route 20
Northboro, MA 01532
USA


STORE HOURS

Downstairs Service
Open Monday
-
Friday
9
am-5pm
Upstairs Parts
Open 9am-5pm Monday-Friday
Saturday -
9
:00
am
to
12
:00
pm
Later By Appointment
Sunday - Closed


508-393-6816



E-MAIL



General Information: steve@stones-custom.com
Webmaster: webmaster@stones-custom.com









© 2004 Stone's Motorcycle Company